July 25 2012, Prof. Siyuan Ye of Qingdao Institute of Marine Geology (QIMG) and Prof. Edwards Laws of Louisiana State University (LSU) visited YIC and presented their research work. Prof. Ye is the director of division of marine environmental geology in QIMG. She has extensive experience in hydrogeology and delta wetland.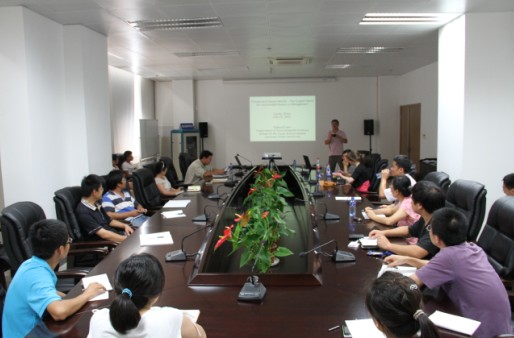 Prof. Laws is a Professor in Environmental Sciences at LSU School of the Coast & Environment. After teaching for 30 years at the University of Hawaii, Prof. Laws joined the faculty at the LSU School of the Coast and Environment, where he serves as chair of the Department of Environmental Sciences. He also serves as the director of the Pacific Research Center for Marine Biomedicine, one of four centers of oceans and human health supported by the National Science Foundation and National Institute of Environmental Health Sciences. Prof. Laws has published more than 140 papers in scholarly journals and is the author of a textbook on aquatic pollution that has been translated into numerous languages. He received his B.A. in chemistry and his Ph.D. in chemical physics from Harvard University.
During their visit, Prof. Ye gave an excellent lecture entitled "Systematic geological survey and assessment of coastal wetlands in Yellow River Delta". In her presentation, Prof. Ye introduced the large scale field survey and quantitative analysis of the ecology, surface and ground water quality, sediment quality, and productivity of coastal wetlands in Yellow River Delta.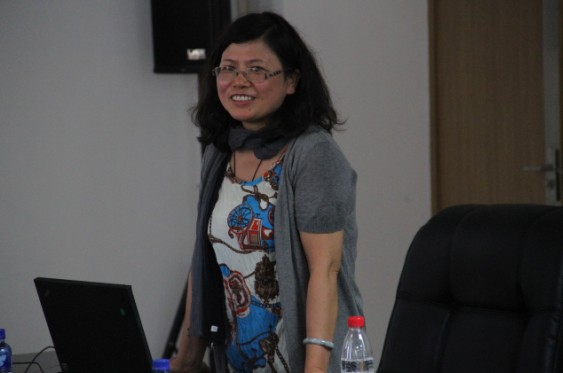 Prof. Laws presented a lecture entitled "Oceans and Human Health: The Urgent Need for Sustainable Resource Management". In his lecture, Prof. Laws discussed how to maintain the oceans in the face of increasingly damaging exploitation. "What is disturbing about the climate changes projected for the next several centuries is the abruptness of the changes and the fact that the changes reflect non-sustainable use of natural resources by human beings," he said. "Furthermore, the projected changes in the ocean/atmosphere system will persist for thousands of years because natural restoring forces are unresponsive on a timeframe of decades to centuries."