Prof. Franciscus Colijn, Institute for Coastal Research (ICR) under GKSS Research Centre of Germany, paid a visit to Yantai Institute of Coastal Zone Research (YIC) on October 8-22, 2010.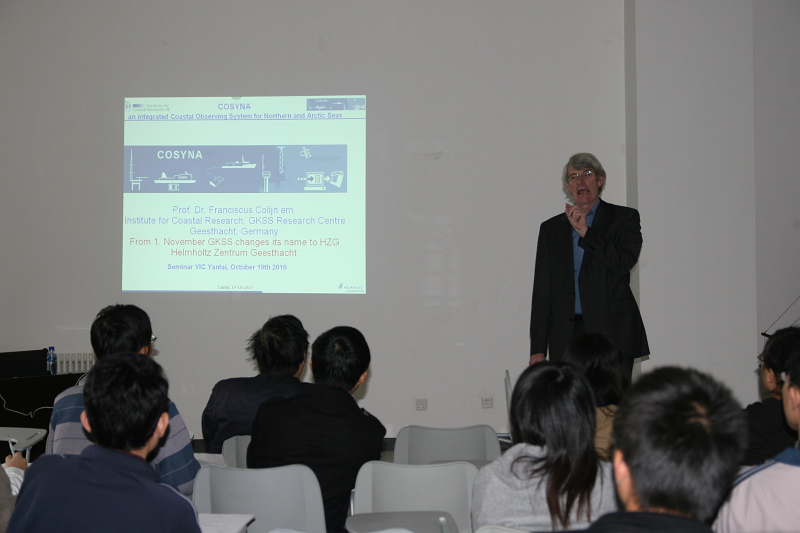 Prof. Colijn outlined the research progress of ICR, especially the project "Coastal Observation System for Northern and Arctic Seas". Delegates from YIC responded with their projects on coastal research.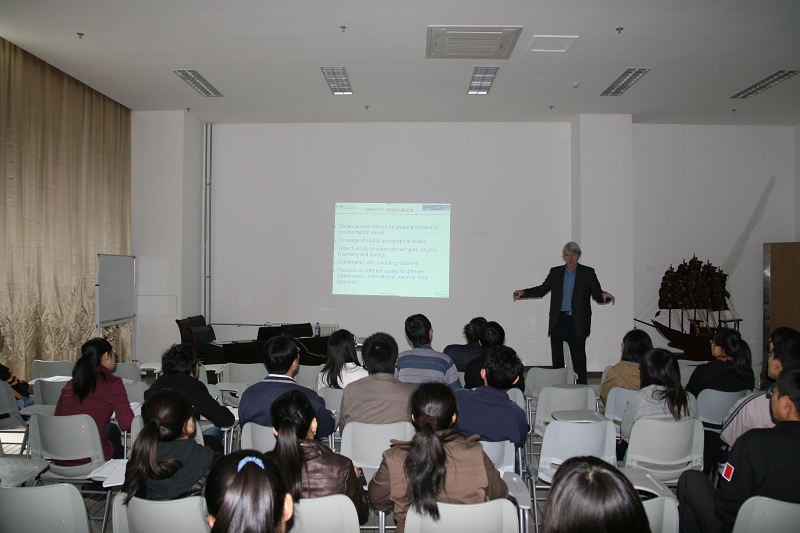 Both sides had a heated discussion and agreed to take cooperation in future research.
As a member of the Helmholtz Association of German Research Centers, the largest scientific organization in German, GKSS is engaged in such researches as energy, materials, biomedicine and coastal zone.