Yantai Institute of Coastal Zone Research,Chinese Academy of Sciences (YIC,CAS) signed an agreement with Haicheng High-tech Corporation (HHC) to set up a joint R&D center in Yantai .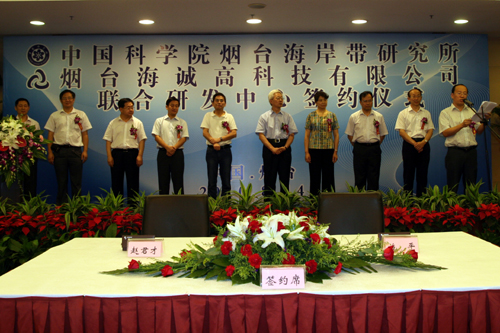 Based on the principle of resource sharing, mutual benefit, and complementation for common development and win-win situation, and backed by YIC's scientific research strength and human resources, the center is aimed to produce market-oriented products.Such products range from high-tech food, environmental analytical and testing instruments to environment improvement technology and goods.The cooperation between YIC and HHC is believed to promote technology transfer through closer integration among industry, education, and research.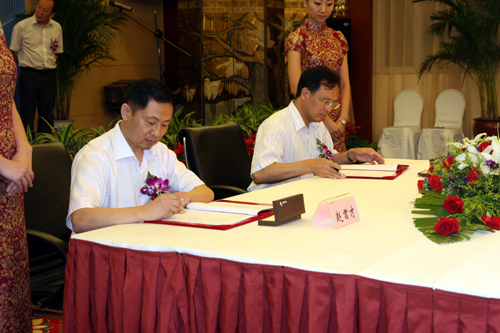 SHI Erwei, vice president of CAS, delivered a speech at the signing ceremony.