Dr Rodney Duffy is an Australian Youth Ambassador for Development (AYAD) based at the Yantai Institute of Coastal Zone Research (YIC) for the next 9 months. Recently he gave a presentation to the staff at the YIC outlining his education, research interests and role as an AYAD.
The main duties his AYAD role are capacity building, knowledge exchange and involvement in research undertaken as part of the Land-Ocean Interactions in the Coastal Zone (LOICZ) project as well as independent research undertaken at the YIC. To achieve these goals he hopes to aide in creating new collaborations, as well as strengthening existing linkages, between leading Australian coastal zone research institutes and the YIC. Whilst through his involvement with a number of existing research projects run by YIC and LOICZ, he will share his knowledge from Australia and learn from leading Chinese researchers.
Dr Duffy has a wide and varied interest in all aspects of land-ocean interactions. He has completed a Bachelor of Science degree with first class honours, and more recently, he completed his doctoral thesis. The main aim of his doctoral work was to utilise stable isotope analysis to determine the dietary importance of prey items to fish and crustaceans currently under aquaculture production in Australia.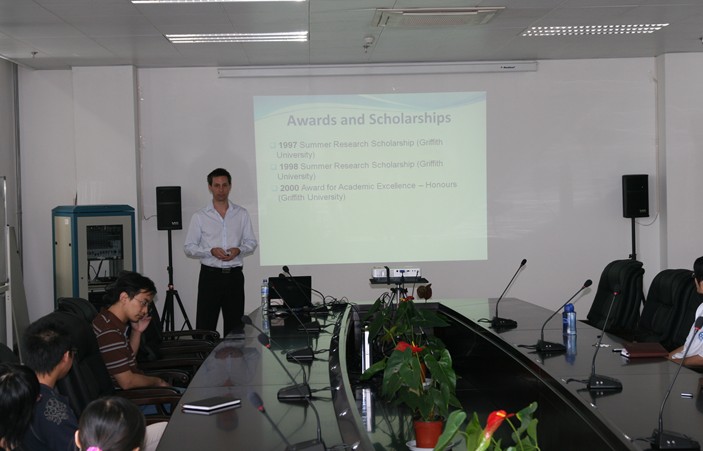 Aside from his education, Dr Duffy has been involved in a wide variety of projects that have included: large scale analyses of the relationship between commercial fisheries capture data and biotic and abiotic variables associated with river catchments; investigation of the trophic role of crabs in mangroves; fish use of saltmarshes; the effect of changes in freshwater flows on fish assemblages; assessment of habitat value of natural and manmade waterways; wetland bird monitoring; impact of coastal housing developments on native species; and fish use of seagrass.
His current research interests include, but are not limited too: assessing both natural and human induced impacts on coastal zone ecology and processes; the use of indicator species to measure ecosystem health; the effect of commercial fisheries on ecosystems; aquaculture and monitoring of its impacts.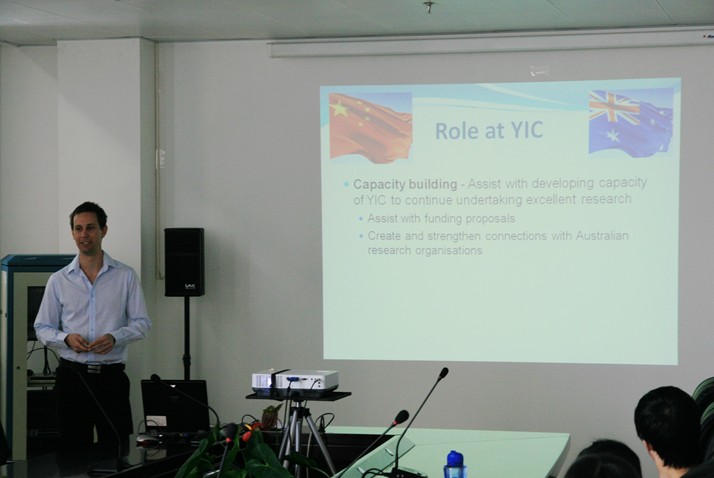 He is looking forward to getting to know more about the people and research that forms the YIC and LOICZ. Staff are encouraged to discuss with Dr Duffy, their research and ideas for collaboration with Australian research organisations – he is here to help. His time in China promises to be both interesting and challenging and has already made some good friends. Following completion of his role as an AYAD he hopes to gain a position as a post-doctoral researcher in the field of land-ocean interactions."